Resourcing Change
Connecting people with ideas for change
Publications
A movement for change requires information, inspiration and challenge.
CRU creates, shares and sells a variety of resources aimed at assisting people to work towards positive change in the lives of people with disability.   These range from practical guides, academic texts, stories, evaluations and reports and progressive frameworks for considering disability within its societal context.
CRU has a particular interest in capturing local stories that offer inspiration, information and insights into what needs to change in our communities so that people with disabilities have better lives.
CRUcial Times is the name of CRU's themed periodical which is emailed broadly, mailed free to all members and is freely available on this website. It aims to create, inspire and develop positive change through the sharing of wisdom or information and ideas to assist in practical ways.
A variety of local and internationally produced resources are sold through our online bookstore.  Many of these books hold Queensland stories and analyses.
CRU has published nine books to date, six of which are still available in our bookstore.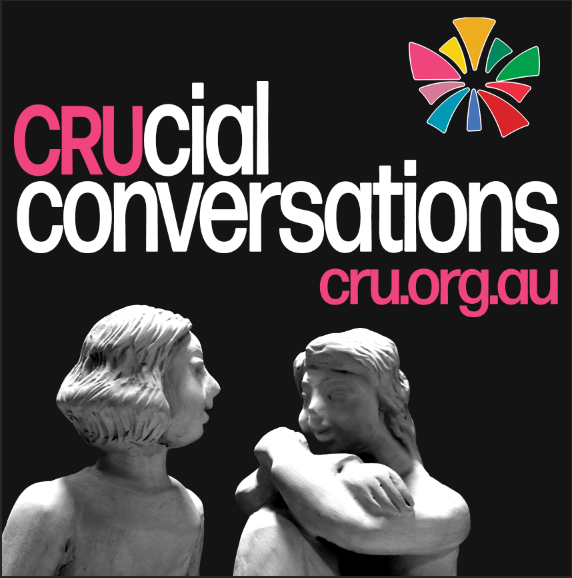 CRUcial Conversations Podcast
CRUcial Conversations:  Five stories of grassroots leadership and change in the disability community in Queensland is a podcast series launched by CRU in 2019.  It looks at the stories of Josey McMahon, Marg & Jeremy Ward, Anne Cross, Leanne Burke and Kevin Cocks.  We are very grateful that these people were prepared to share their very personal stories and to submit to having their decades of experience distilled into just a 30 minute podcast!
Bringing the Good Life to Life
The 8 pages of this website look at the age old question of 'What is the Good Life?' and explores ideas, strategies and some of the thinking that can help bring this to life and sustain this for a person with disability.
We have gathered some local and international content and created new resources that highlight key ideas and share the wisdom of others.
Letting in the Light
CRU is the publisher and distributor for "Letting in the Light" by Michael Kendrick. This illuminating book shows that the disempowerment and devaluation of people with disability is not an inevitable aspect of human service structures. He calls upon leadership in and by the sector to challenge the validity of such approaches and to create new systems that genuinely improve the lives of the people they are meant to be serving.
Michael also engaged CRU to build his website, which was re-launched in 2019.
Resource Collection
The CRU Resource Collection contains a catalogued dynamic collection of materials that have been gathered over many years. The collected works include practical ideas for supporting people with disability to get a good life and for support services to gain a deeper understanding of their role in the lives of those people and in the wider community.
The resources are coherent with our beliefs and includes practical resources to help facilitate a life in community. This necessarily includes resources that explore how society marginalises people with disability and how societal devaluation impacts on the lives of people in multiples ways.
The collection includes material on Social Role Valorisation (SRV), particularly material by Wolf Wolfensberger. It also holds some valuable resources on the history of the disability movement. Examples include the closing of institutions around the world (including in Queensland), as well as publications that showcase the views and frameworks that have come and gone from the sector in previous decades.
CRU holds an Education Copyright License which allows us to share some information with the public upon request. The resource collection is free to use.
To access the resource collection, please contact us.
Click below to see the many resources CRU has available on this website: