Vision for an Inclusive Education
A 'vision' can help people with disability and their families get what others often take for granted: a good life.
A vision document capturing long-term hopes and dreams can be a powerful tool for sharing long-term goals and clarifying the place school can play in achieving that vision.
A vision of an inclusive life is essential if a family wants a child with a disability to live a life embedded within, and contributing to their community, rather than being a 'visitor' on the outskirts.  An inclusive education provides a natural foundation to an inclusive life.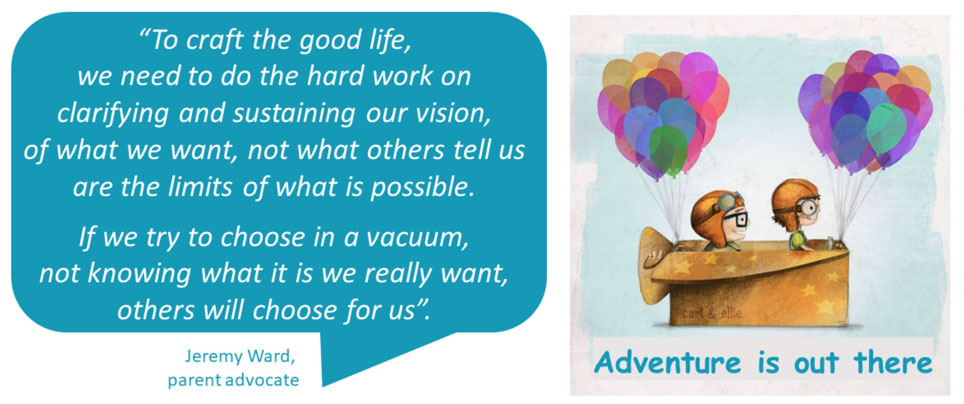 Inclusive Education: Having a Vision for Inclusion
Community Resource Unit Ltd.
This video explores how to create and use a positive vision for a life of inclusion and what strategies can help deepen the inclusion of children with disability in their local schools.
Sowing the seeds for the good life
Ingrid Michalowsky
"It is opportunities such as these... that tap into people's existing day to day lives that best help us to achieve our goals for our son."
Getting Ready - Planning for school inclusion
Community Resource Unit Ltd.
"It is never too early or too late to choose inclusive education."
What is a vision and how can we use it?
Imagine More
Dreaming Big, Standing Strong: Queensland Stories of Inclusive Education
Community Resource Unit Ltd.
Holding a strong vision for inclusion can be tough when there are so many voices planting doubts about what is possible or still recommending a special, separate path for students with disability.
In this collection of stories we hear from graduate students, parents, and educators about the positive benefits inclusive education brings, as well as the barriers that still stand in the way.  Advocacy tips, including the importance of nurturing a positive vision, are outlined.
Often it is said "seeing is believing", so we encourage families and others to read these encouraging and illuminating Queensland stories and see the beautiful images of inclusion in action.
Thinking typical and ordinary
Jack's Ordinary Life of Inclusion
Community Resource Unit Ltd.
Dealing with transitions - starting school and starting high school
Community Resource Unit Ltd.
"Don't expect that the school will know how to include. Let them find their feet but also share your vision, knowledge and ideas."
Clarity of Vision: A compass for the journey
Family Advocacy
Introducing your child positively
Leading with Gifts: Introducing your Child Positively
Community Resource Unit Ltd.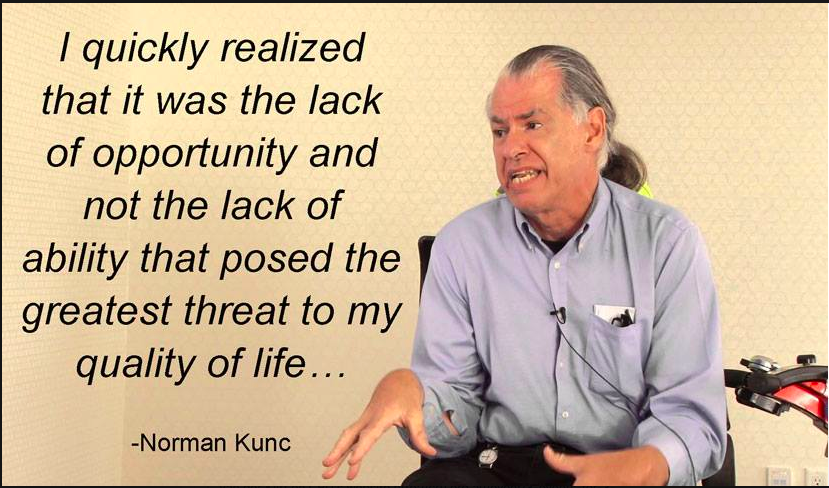 Outing The Prejudice: Making The Least Dangerous Assumption
Zach Rossetti and Carol Tashie
"'Least dangerous assumption' states that in the absence of absolute evidence, it is essential to make the assumption that, if proven to be false, would be least dangerous to the individual...
the absence of evidence can never be absolute evidence of absence, and as such, it is always safest and most respectful to make the 'least dangerous assumption."
The least dangerous assumption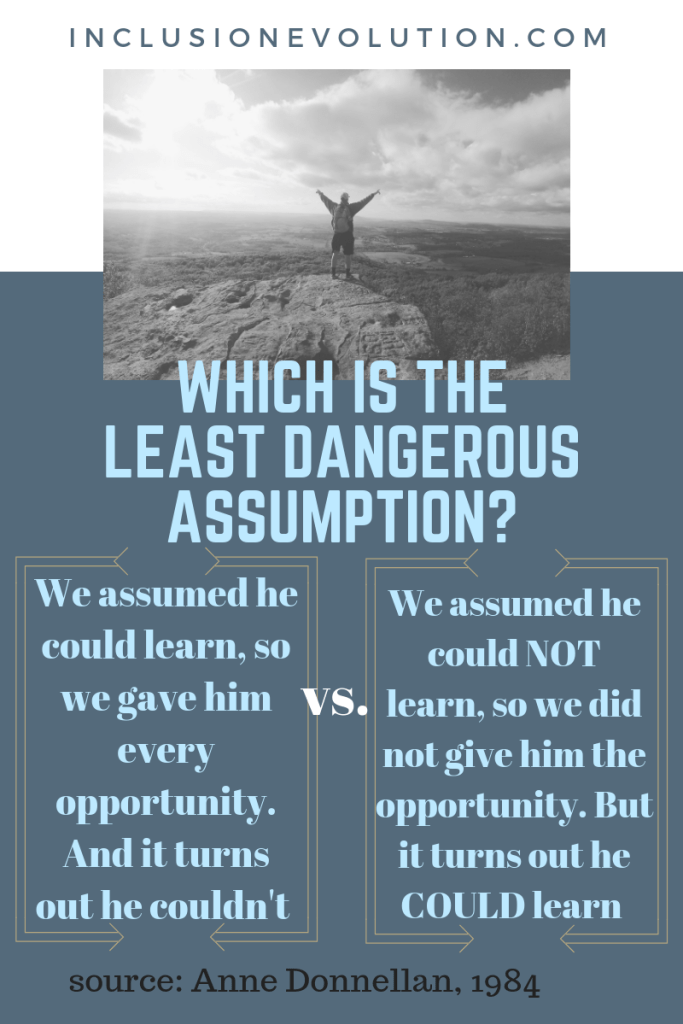 Courtney
"The problem is not the child... The problem is how we instruct that child, and the environmental inadequacies the child faces.
The least dangerous assumption is to presume competence of all children. Assume they can learn.
Assuming they cannot learn leads to segregated settings, missed educational interventions, and ultimately dependence in adulthood."
One of the Boys
Community Resource Unit Ltd.
Presumed Competence - A thank you note to Tina
Ellen Stumbo
"I realized that this story about Tina…is a tale of prejudice (in this case, mine) that finds its way into schools... Sometimes it's like an undertow we pretend not to notice and other times it seems disguised as formal educational policy."
The Importance of Presuming Competence
Shelley Moore
Shelley encourages us to reflect on our own assumptions about disability and to take the very important first step towards inclusion by presuming competence in all students.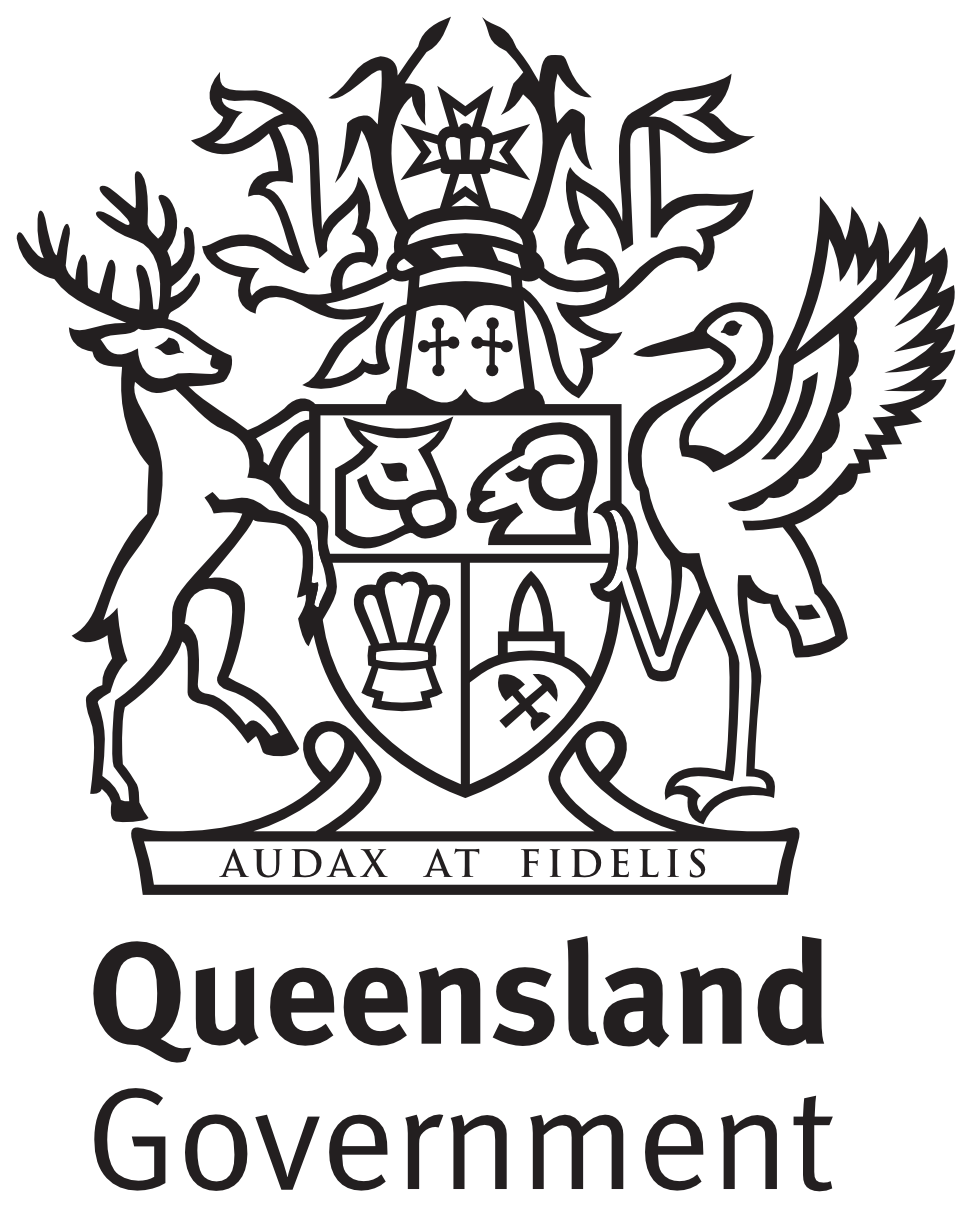 This project is proudly supported by the Queensland Government through the Department of Education.
The Department of Education website outlines its commitment to Inclusive education through its inclusive education policy.