Resourcing and developing leadership is an essential aspect of supporting and developing a movement for change.
Since the early 1990s, CRU has worked very deliberately to recognise, support, develop, mentor and connect the leaders in the sector and leadership development continues to be one of our strategic goals. As an agency we aim to both demonstrate leadership in what we do and to intentionally grow and develop leaders to lead the change that is needed.
In addition to this work CRU supports leadership development by regularly holding events on this theme and other topics that help develop and sustain people engaged in formal and informal leadership roles.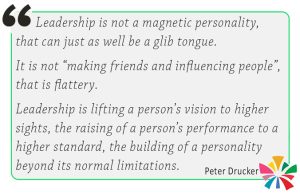 We know that there are many people with disabilities, family members, and workers in different roles and different types of organizations demonstrating leadership across our State. CRU recognises the need for development and networking opportunities for all people demonstrating leadership – not just those in formal leadership roles as there are many "ways" to lead and many paths to leadership.
Leadership often arises because a person with disability, family, paid workers or ordinary citizens see a need or step up because they have a vision of something better.
Some common features of leadership can include:
starting with the initial spark of an idea or belief that something could or should be different;
making a decision or taking a stand to do something about it;
taking the time to gather the resources needed;
enlisting and engaging others who bring a range of skills and abilities and being committed and responsible over time.