It has been a busy few months at CRU as the team has settled back into working mostly at the CRU office with occasional days working from home. As you know we have offered a number of webinars and online workshops and we are just about to start offering some face to face events for the first time since March.  We have lots of safeguards in place –and we are starting by booking small numbers to allow plenty of space and we are booking venues that are easy to cancel if needed.
The Families for Inclusive Education project have organised workshops here at CRU, and at the Gold Coast, Rockhampton and Toowoomba.
Setting the Direction for Success EVENING, at the CRU Office, South Brisbane: Tuesday 27th October, 6.15pm to 8.30pm – click here to register
 Please note: The 'Setting Direction for Success' workshop is our ONLY evening session this year and particularly relevant if you are new or newish to inclusive education.
 Working Effectively with Your Child's School, to be held in:-
CRU is also delighted to be able to offer workshops in these three locations where we had to cancel workshops earlier this year. A reminder that families in South West Queensland and Central Queensland who can travel to Toowoomba or Rockhampton, can apply for financial support with travel and accommodation to attend.  Contact us for more information by emailing lisabridle@cru.org.au
Getting to the Heart of What Matters, for support workers will be offered at the CRU office this week and next.  Numbers are limited and this workshop filled very fast so if you wanted to attend but were unsuccessful, please join the waiting list as that gives us a good indication of interest. We hope to offer it again before the end of the year.
We are testing the waters on face to face events and will re-evaluate before we plan for workshops in 2021.
Workshops, Online Workshops and Webinars
We will also continue to offer webinars and online workshops during the rest of 2020. When CRU refers to a webinar we mean a seminar type session, to a large audience that we record and Q&A is conducted through the chat function.  The online workshops are more interactive with a small group of people and are not recorded. You will still need to register for these online events, as places are limited.
If you are at all concerned about how to participate in an online event, please let us know and we can arrange a practice session before the event.
 The Families for Inclusive Education project have three more online conversations planned:
Using the Human Rights Act to Protect the Rights of Students with Disability  – Wednesday 21 October – click here to register
The How, What and Why of Authentic Inclusive Classroom Learning  – Tuesday 3 November – click here to register
Taking Stock and Aiming High: Preparing for the 2021 School Year (evening session) – Tuesday 17 November – click here to register
There will be flyers coming out soon with details of more online workshops and webinars including sessions on Safeguarding and Succession with Dr Michael Kendrick. This first round of online events are all free of charge. In the future, CRU will continue to offer a mix of free events and fee paying events depending on what we have been able to attract government subsidy for.
New Book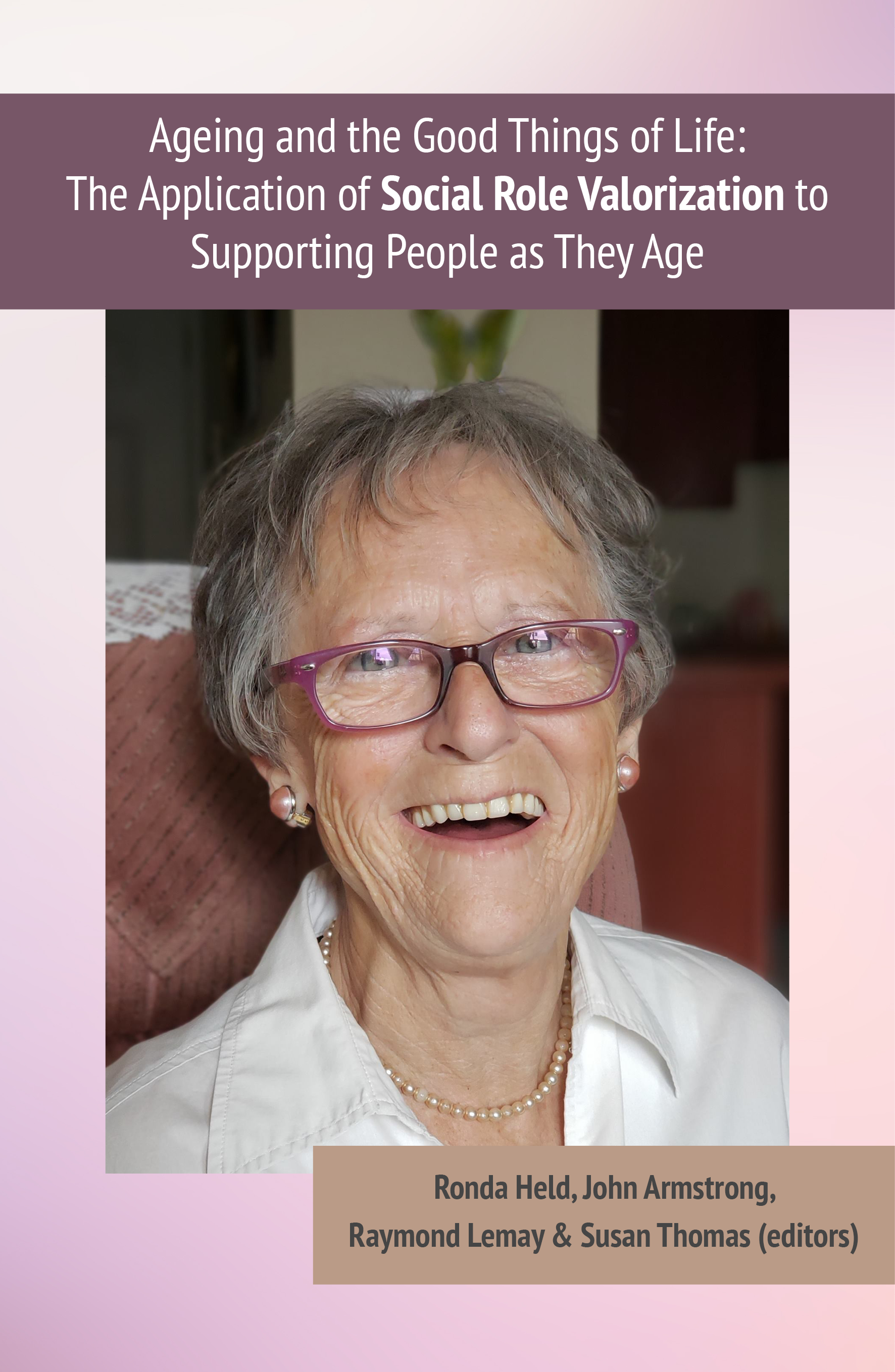 We are excited to announce the release of a new book Ageing and the Good Things of Life: The Application of Social Role Valorization to Supporting People as they Age.
The book contains contributions from 14 key thinkers about ageing and Social Role Valorization (SRV), and includes never previously published chapters by Dr. Wolf Wolfensberger.
The book is edited by Ronda Held, John Armstrong, Ray Lemay & Susan Thomas, and published by Valor Press in Canada. CRU will be one of the Australian Distributors and it will also be available through Belonging Matters in Melbourne.
Click here to download the press release from the publisher, Valor Press, more detail on this book, or you can purchase it via our online bookstore.
Other News
I wanted to  also draw your attention to the launch of the "From School to Work" project which will run a series of webinars starting 16th November.
This initiative is to equip high school students and their families with information and inspiration to seek employment.  Gina Barwell-Pickup has joined Jen Mouritz from CRU to work on this important project which will resource high school students and their families to think about and seek out employment.
If you wish to join the dedicated mailing list for this project please sign up on the From School to Work page.
We have also had some other new staff join us. Kelly Harrison is working with Danielle Mason on the Fee for service arm of CRU and Diana Kerr, Trish Murdoch and Trish Feehely have joined us in a casual capacity.
The Families for Inclusive Education Project newsletter is designed to provide an overview of key trends and issues impacting on inclusive education, but most of the featured organisations are independent of CRU.  You can contact them directly for more information on EducationProject@cru.org.au
At the Annual General Meeting this Wednesday, Fletcher Tame and Luke O'Sullivan who have served as Directors on the Board for the past five years will not be renominating. I want to acknowledge their contribution through a very tumultuous five years and thank them for their commitment to CRU.
While there has been lots of change behind the scenes at CRU, we remain, as always interested in the things that make life better for people with disability. We are happy to take a call if you want to talk something through – just give Kim and Kerrie a call and they will put you through to the right person.
Thank you for your support, encouragement and patience as CRU develops new ways work with you.
With best wishes
Margaret
Margaret Rodgers │ CEO