The National Disability Insurance Scheme (NDIS) has started rolling out in parts of Queensland and across Australia.
Presenters from Queensland and other states imparted learned wisdom and shared insights into their experience of using the NDIS.
This one day forums were held in 2016 and 2017 in Rockhampton, Hervey Bay, Toowoomba, Brisbane and the Gold Coast and showcased stories by and about people with disabilities and their families who are using the scheme.
The NDIS provides people with a disability with a new opportunity to think about how a good life is possible.
These forums continued on from "The NDIS Getting Informed" workshops we held in 2017. Participants were inspired and encouraged to think about what is possible in the context of self-direction and the NDIS.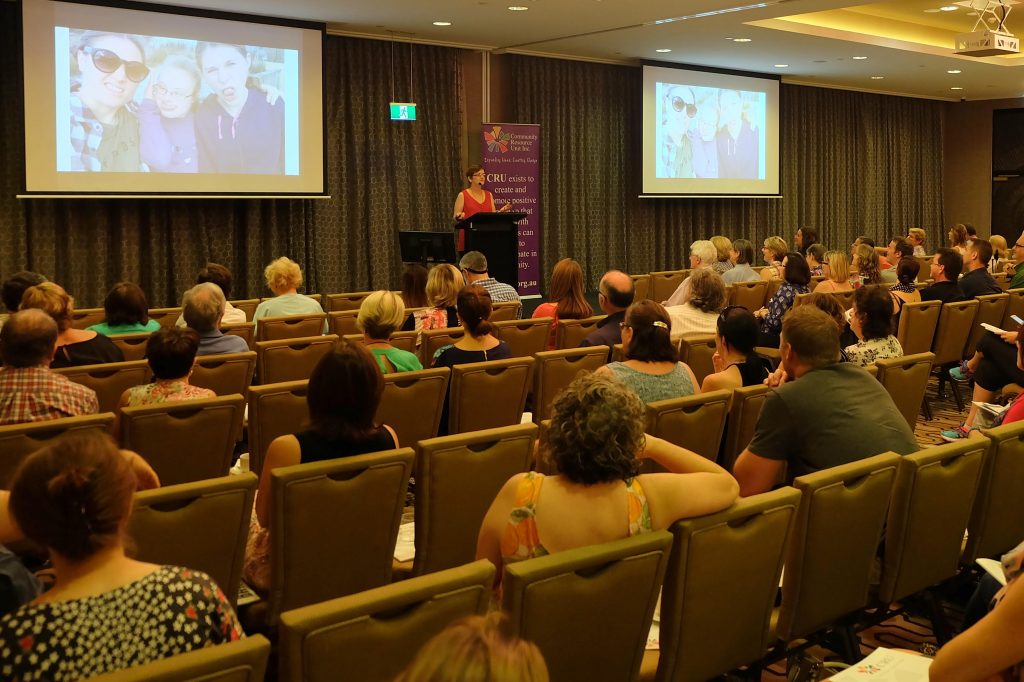 These forums were filled with practical stories of people with disability setting the direction of their own lives.  Having had experience using the NDIS, presenters talked about:
Creating a vision and planning for a Good Life.
Preparing for a planning conversation with the NDIS.
Transitioning from school.
Self Managing using a Plan Manager.
Living in a house of their own.
Please visit out CRU's YouTube channel for some excerpts from these events.