Towards a Better Life: Exploring Valued Roles for your family member
August 31, 2015 @ 9:00 am

-

September 1, 2015 @ 4:00 pm
Towards a Better Life
Exploring Valued Roles for your family member
Bardon, Brisbane
This two day workshop will explore how helping your family member develop valued roles can contribute to changed societal perceptions and strengthen the likelihood that they will get a better life. It will provide an introduction to Social Role Valorisation (SRV) theory.
Core themes of SRV theory will be explored through presentations, exercises and discussions.
This theory offers effective strategies for minimizing the impact of devaluation and marginalisation as well as frameworks for working towards a full, meaningful and inclusive life for our family member with disability. Participants will learn about the defining power of roles, how to develop or maintain valued roles, and how to enhance a person's social image and competencies.
Who should attend: 
This workshop is for family members (parents, brothers and sisters, other family members, close friends) who want to learn how to apply ideas about valued social roles to help their family member get a good life. 
Accommodation is available on site at extra cost.
About the Presenters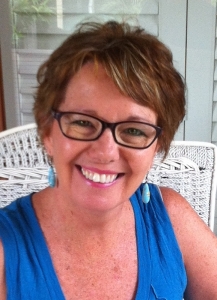 Jane Sherwin is an Accredited Teacher of SRV, having taught, studied and applied SRV over more than two decades. She is a member of the Australian and New Zealand SRV group.
Jane has been involved in the lives of people with disability since the late 70s, as an occupational therapist, manager, lecturer and change manager. She is a highly experienced teacher, facilitator, and author.
Meg Sweeney lives at Jervis Bay on the South Coast of NSW. Meg became involved in advocacy for people with developmental disability over 20 years ago upon the birth of her eldest daughter.
Meg is a learner, educator and writer. Meg has witnessed the effectiveness of SRV in assisting people develop authentic selves in the heart of community.
The Venue
This workshop is being held at Mercy Place, Bardon.  There is free parking and accommodation is available on site at a moderate cost.  For more information on accommodation please visit their website: http://www.mercyplace.org.au/accommodation.html
Assistance to attend: 
Assistance with travel and accommodation is available for regional attendees. Please contact Lisa Bridle lisabridle@cru.org.au for more information.
Related Events