Leadership Forum: Inclusive Schools and Inclusive Communities
August 22, 2016 @ 9:00 am

-

4:30 pm
CRU will host a Leadership Forum: Inclusive Schools and Inclusive Communities with Canadian leaders on community inclusion, Dr Bruce Uditsky and Dr Anne Hughson from Inclusion Alberta, providing keynote presentations.
The venue will be the Brisbane Convention and Exhibition Centre, Boulevard Level (Grey St Entry)
Registration from 08:00am for a 9:00am start.
About the Forum
:
The day is designed to allow participants to take stock of how far we have come – and how far we have yet to go – in pursuing genuinely inclusive lives in our local communities.  It will help us reflect on what continues to challenge and elude us in the pursuit of inclusive education and inclusive communities.  There will be the chance to reflect on our own failures and successes as well as learning from our international guests.  As we stand poised to roll-out the NDIS in Qld, it will provide a timely opportunity to analyse how we can move from the rhetoric of inclusion to genuine community inclusion for all. 
The forum will discuss:
International evidence and examples of success in inclusive education from early childhood through to post-secondary education

Innovative and successful initiatives in employment, recreation and community living

Ways self-directed supports can be used to promote inclusive lives

The crucial role of families in advocating for inclusion and how family leadership can be strengthened

How we might develop effective partnerships to enable people with disability to take their rightful place as contributing citizens.
A

bout the presenters:
Bruce Uditsky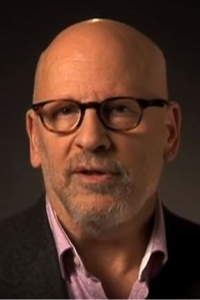 Bruce Uditsky is CEO, Inclusion Alberta, and Adjunct Professor, University of Calgary. He has led change in the fields of employment and post-secondary education and advises government and consults internationally on inclusion, social justice, family advocacy and community capacity. He is the parent of two adult children, one of whom has intellectual disability.
Anne Hughson
Anne Hughson is a respected academic and researcher at the University of Calgary.  Over decades she has collaborated with Inclusion Alberta as a co-developer and facilitator of the Association's internationally recognised family leadership series and with other community inclusion projects.  She has written extensively on post-secondary inclusive education. 
Glenys Mann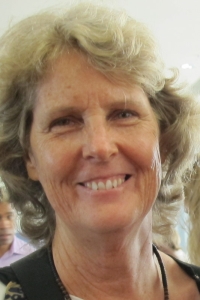 Glenys Mann is a teacher and parent advocate. She has been a leader in inclusive education in Queensland, including work with the Down Syndrome Association of Qld supporting schools and families to achieve effective inclusive education. She was a long-term member of the inclusive education network of Qld Parents for People with a Disability and authored QPPD Publications "Diving for Pearls" and "I Choose Inclusion". She has lectured and tutored on inclusive education to tertiary students and is currently completing her PhD at UQ. She has a keen interest in SRV theory and what promotes and undermines successful inclusion.

Anne Greer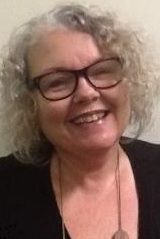 Ann Greer is well-known as a parent leader, service co-ordinator and presenter. She is the Manager of Community Connection in Townsville, an organisation she helped to establish in the early 1990s. Community Connection was established to provide individual customised support for people with disability to build a good life based on full and valued participation in community. Ann has particular skills in the areas of behavioural strategies, communication and lifestyle planning and she is also the mother of 3 adults, two of whom live with disability. She has a long history of working to promote community inclusion as both a family member and worker, including with people at particular risk of community exclusion.

Natalie Swayn
Natalie Swayn is Director of the Autism Hub in the Queensland Department of Education and Training, a new initiative to improve educational outcomes for students with autism so they can develop as confident learners in safe, supportive inclusive environments. The Autism Hub is also committed to partnerships and collaborations with schools, parents and communities. Natalie has worked as a teacher, advisor and director in the Queensland Department of Education for fifteen years and has a strong interest in systems theory, decision making and school discipline and disability practices.

Other local speakers will be announced in the near future.
Who should attend?
This leadership event will be very relevant for anyone who wants to contribute to building more inclusive lifestyles and communities for people with disability. It focuses on whole of life inclusion. It will include presentations relevant to all stages of life, building from a focus on the school years to include discussion of post-secondary inclusive education, employment, recreation and how people with disability can more authentically belong to community. It will be valuable for people with disability, family members, educators, service workers, community workers, advocates and allies.
Cost:
$65 for family members and $150 for workers/professionals
RSVP: Friday 12th August
To view CRU's cancellation policy please visit this link – https://cru.org.au/about/policies/#cancellation
Related Events