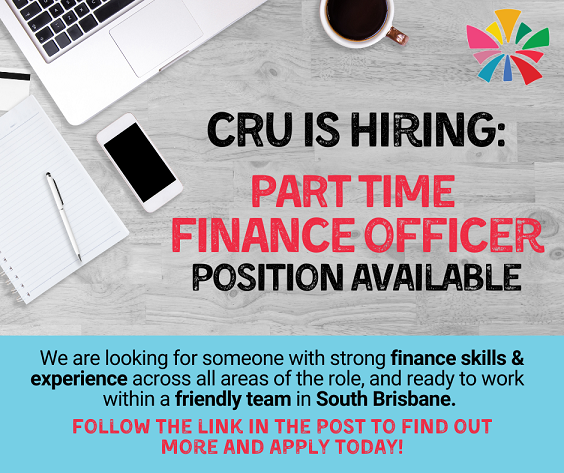 CRU is recruiting for a part time Finance Officer to join our team and work in our CRU office in South Brisbane.
We are looking for someone who is ready to contribute to our friendly team working towards creating change in the lives of people with disability.
You can see the advertised position, including position description and information on how to apply here: Ethical Jobs – CRU Finance Officer,
Please let us know if you require this information in a different format.
We would appreciate it if you would circulate this to people who you think might have the skills needed and would also be a good fit with CRU.
Please submit your application as soon as possible.
If you have any questions about the position, please contact Margaret Rodgers at margaretrodgers@cru.org.au