We have invited people from the United States and Scotland as well as other states of Australia to join our Queensland speakers.  Below is the first round of presenters: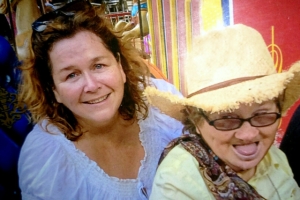 LEANNE BURKE is actively engaged in a family-directed support arrangement on behalf of her big sister MARIA BURKE. This role is undertaken as part of a loving family who collectively assist Maria to establish her own identity and navigate a sense of belonging in her community. Maria moved to the Sunshine Coast from Brisbane in 2008 to live closer to her parents. Maria has achieved a lifestyle that some 56 year old's would be enviable of – combining music, art, singing & part-time work yet she remains extremely vulnerable due to her complex support needs.
Leanne works for Staffing Options which operates as a host agency for self-directed support. She manages the establishment of systems to enable people to direct their own support or direct on behalf of a family member or another person.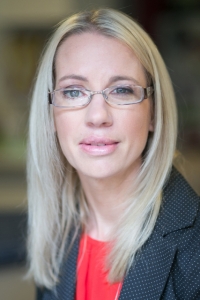 EMMA GEE is one of Australia's acclaimed speakers, offering her thoughts and solutions on person-centred support and resilience. With a background in Occupational Therapy and learning to speak again after experiencing a stroke, Emma is determined to share her story to help others. Emma knows what it takes to step into another's shoes and truly bounce back in life.
Emma recently launched her autobiographical book "Reinventing Emma".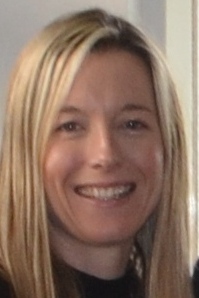 KATRINA FREDBERG lives in South Australia and is Assistant Manager of Community Living Projects -Circles Initiative. Katrina has been facilitating Circles for 10 years and whole heartedly believes that relationships are the key to opportunities and belonging. Katrina loves to work in partnership with families/Circles to achieve lifestyle aspirations for their loved one.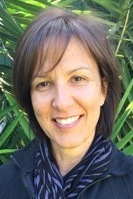 SUE SMITH and her husband Mike are parents to Alicia and Isaac. Isaac is 16 years of age and is currently in Year 10 at the same mainstream school he has attended since kindergarten. He lives with Fragile X Syndrome. Sue has an education background and advocates strongly for Isaac to achieve the good things in life. Sue and Isaac are participants in the Circles@School project.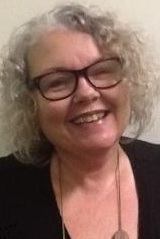 ANN GREER is both a parent and the Service Manager of Community Connections, Townsville. She has 25 years' experience as a service provider and has particular skills in areas of behavioural strategies, communication and lifestyle planning. Ann's service works closely with people with disabilities and their families to get the best life possible. She has worked as a behavioural consultant and was a participant in the Queensland Blue Skies Scenario Planning Initiative. She is a parent of two adults with disabilities.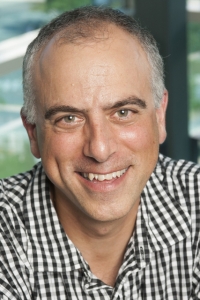 DAN HABIB is a New Hampshire based filmmaker and photojournalist. He is the creator of a number of award-winning documentary films which have focused on disability issues such as school inclusion and practices of restraint and seclusion. His film, Including Samuel, inspired by his experiences with his son, was nominated for an Emmy award in 2010. Habib's 2013 TEDx talk titled "Disabling Segregation" on the benefits of inclusion to students with and without disabilities introduced Dan to a wider global audience.
In 2014, Habib was appointed by President Barack Obama to the President's Committee for People with Intellectual Disabilities—a committee that promotes policies and initiatives that support independence and lifelong inclusion of people with intellectual disabilities.
Dan will be joining us via Skype from Concord, New Hampshire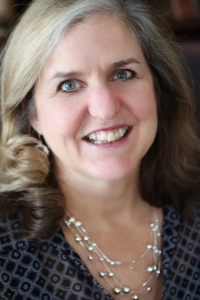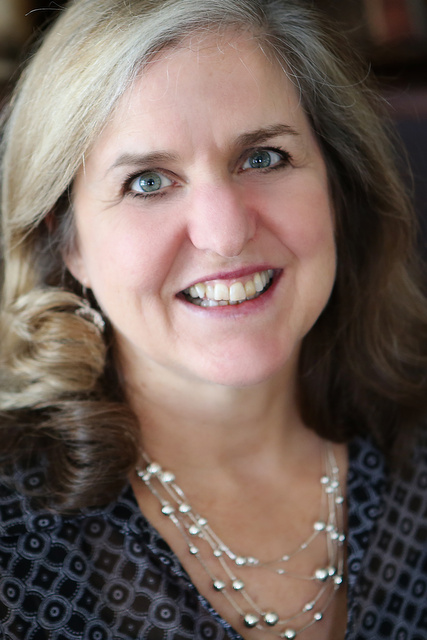 KATE MCGINNITY from Wisconsin is an experienced teacher, presenter and author as well as a nationally recognised consultant in the field of autism. She has over 30 years of experience working with individuals with autism and their families.
She currently provides training and consultation/coaching to professionals and parents as well as counselling and yoga to individuals on the autism spectrum.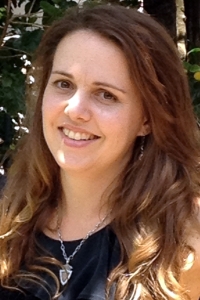 REBECCA MURPHY worked for 15 years in the area of community care and aged services before having two children. Her background and skills in advocating for clients helped to foster a firm belief in an inclusive and fulfilling life for Rohan, who lives with a disability.
With limited access to services, and living in a regional area, Rebecca navigated many barriers and challenged people's perceptions to support Rohan's development. Rohan now attends mainstream school in Brisbane and loves the learning environment, and his friends.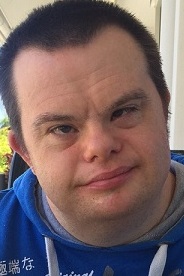 GLEN SHEPPARD is a Sunshine Coast based university student, author and workshop facilitator. Glen lacked effective communication before being introduced to Facilitated Communication (FC) at the age of 16. Subsequently he has defied all projections of his potential. He has successfully completed 21 units of a University Degree, and has written and self-published 2 books.
Glen has been an active member of The Brotherhood of the Wordless, a unique group of writers of prose, poetry, plays and short stories, who were successful in attaining one of CRU's Disability Leadership Project grants in 2015.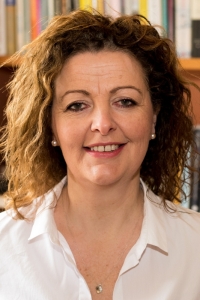 DR. SAM SMITH is the founder and CEO of C-Change Scotland, a not for profit organisation supporting people with disabilities to live the lives they choose. She also writes and campaigns on issues of equality and social justice.
C-Change Scotland was established in 2001 to support adults with disabilities or mental health issues who had significant reputations for challenging services. It has been at the forefront of providing personalised support with and for people with disabilities.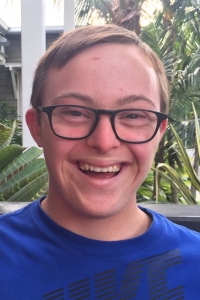 BOBBY PATE is a Year 9 student at a Catholic high school in Brisbane. He has a wide variety of interests, including spending time with family and friends, participating successfully in a number of sports, and pursuing diverse creative interests including art, acting, piano and playing drums. Bobby has a strong desire to "give back" to the community.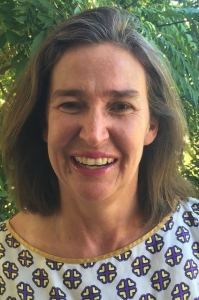 Bobby's mother, TRACY PATE, pursued a successful career as a senior investment advisor before dedicating her time to raising her children and working in a voluntary capacity in the disability sector. Tracy is passionate about all her children living active lives and wants Bobby to have the same opportunities as her other children. She sees that people with disability and their families must drive the pursuit of a "good ordinary life" and strives to build an inclusive society – one where all which children attend an ordinary school with their peers.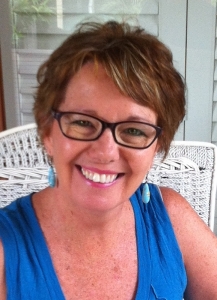 JANE SHERWIN is a Queensland based consultant who has been has been involved in the lives of people with disabilities, families and older people since the late 1970s. Her work is about co-creating better responses to the needs and aspirations of people with disabliities and families. As a teacher, evaluator and mentor Jane works with groups, organisations and individuals on matters to do with values based quality, self direction, responsive service design, the learning and application of social role valorisation, person/family centred approaches and leadership development.
Jane has both personal and professional experience with self direction and draws on her experience in government, academic environments and community services as an occupational therapist, manager, lecturer, and change agent. Many of Jane's articles are available on her website.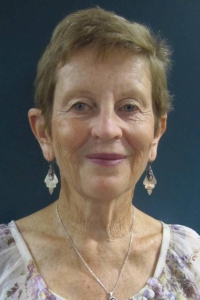 LORNA SULLIVAN who is currently Director of Disability Services at Uniting Care Community has a long history of working for change in the disability sector. Originally from New Zealand Lorna has held many senior roles and has been active in implementing change.
Lorna is committed to working directly with people, families and communities to develop approaches that support the lives of people with disabilities and reduce life-long dependency on funded systems. Lorna has created and implemented alternatives to our current human service bureaucracies. She is dedicated to changing the power dynamics between service systems, people with disabilities and their families. Lorna will be joined by one of the men that UCC serves; his family and support worker.
Queenslanders with Disability Network (QDN)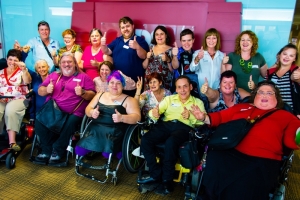 QUEENSLANDERS WITH DISABILITY NETWORK (QDN) as part of their NDIS participant readiness work in Queensland have trained a team of 16 people with intellectual disability and other disabilities as Peer Facilitators. They are co-facilitating workshops across Queensland, educating other people with intellectual disability about the NDIS and opening up people's thinking about their hopes and dreams for the future.
Through the workshops, the impact of the peer learning environment has seen participants grow in their confidence, knowledge, and self-esteem around being in the driver's seat on their journey to the NDIS and planning for a good life. QDN Peer Facilitators are passionate about helping people with intellectual disability change their lives and develop their own leadership and advocacy skills.