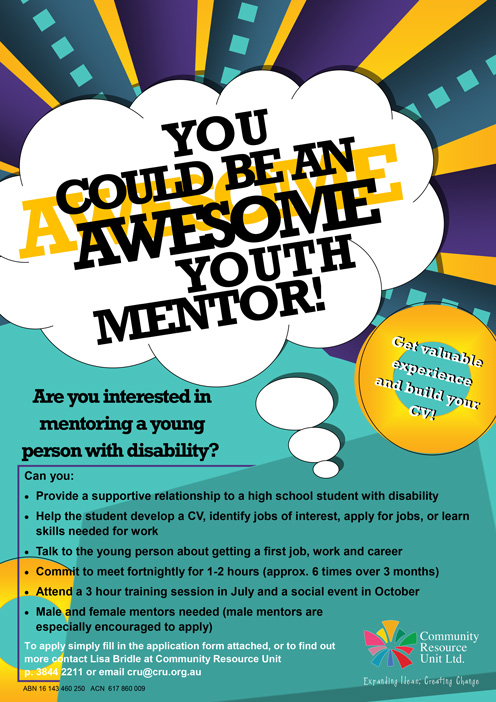 CRU is seeking youth mentors for our Viva Energy Aiming High Project.  Mentors will be supporting 12 high schoolers with disability (who live in Brisbane, Gold Coast, Sunshine Coast and Ipswich) to seek paid employment and do some planning about employment and careers.
We are looking for mentors who can:
Provide a supportive relationship to a high school student with disability
Help the student develop a CV, identify jobs of interest, apply for jobs, or learn skills needed for work
Talk to the young person about getting a first job, work and career
Commit to meet fortnightly for 1-2 hours (approx. 6 times over 3 months)
Attend a 3 hour training session in July and a social event in October
Male and female mentors needed (male mentors are especially encouraged to apply)
For more information please download the flyer or contact CRU for more information about how to apply to be a mentor.