Queensland Parents for People with a Disability Inc (QPPD)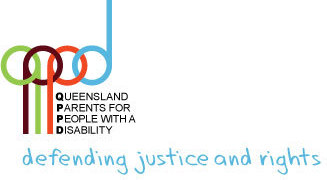 QPPD was a parent-based, mission-driven organisation which existed from 1981 to 2015. It was established to "vigorously defend justice and rights for people with disability by exposing exclusionary practices, speaking out against injustices and promoting people with disability as respected, valued and participating members of society."
In working towards this mission, parent members from QPPD consistently advocated for inclusion in all walks of life so that all people might learn the importance of belonging and the democratic strength of diversity.
The pursuit of genuinely inclusive education was a long-term priority for the organisation. QPPD supported Queensland parents in their dream to have their children educated in local schools alongside their non-disabled peers. They assisted parents to develop skills in advocacy, knowledge of the legal frameworks underpinning inclusion and information about developing effective partnerships with educators. QPPD's systemic advocacy efforts were wide-ranging and included campaigns, representations to state and federal government, participation in ministerial task-forces and roundtables, and production of discussion papers and research.
In addition to this systems advocacy focus, QPPD developed a wide membership of families and friends across Queensland who took up issues collectively and supported each other in a movement of change. Members of QPPD personally supported one another and offered guidance and wise counsel before and after challenging situations.
Below is a collection of the many resources created by QPPD: (Click on a link below to download a PDF)