Sherryn West
Chairperson of the Finance and Business Development Sub-Committees
Fletch joined the Board of Directors for the first time in 2015 & brings with him over 20 years' experience in community services; over half this time in team leadership and Management roles.
Relatively new to Disability, the potential to work with people toward positive change underlies Fletch's involvement with CRU.  His first connection with CRU was as a participant in the ten day Optimal Individual Service design course in 2010.
Fletch is a manager with the Endeavour Foundation and is married with three young children.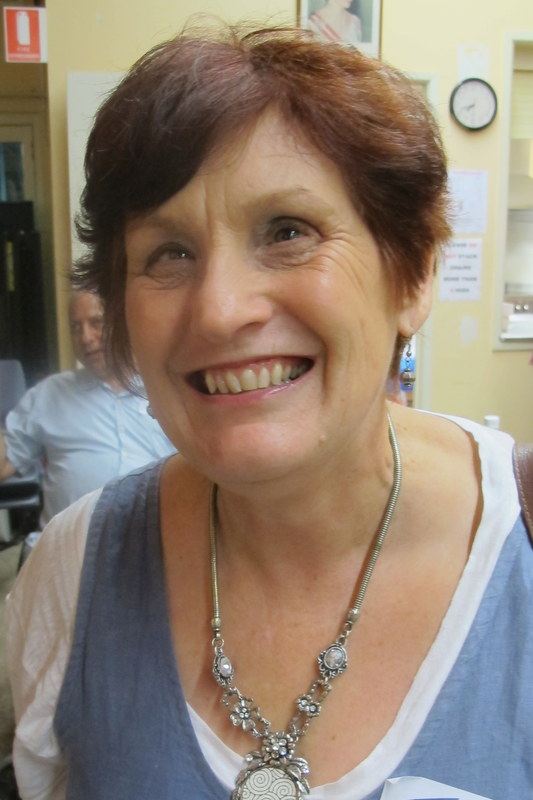 Josey McMahon is married and has 4 adult children, 2 adult-step children, 3 grandchildren, and 3 step grandchildren to keep her busy. Josey's own experience of living with a disability and having a sister with disability has given her a passion for the rights of all those who are disadvantaged, particularly those who are disadvantaged due to disability.
Josey strongly believes that all people should be treated with dignity and respect and should be given the support they need to reach their potential.
During Josey's time as Manager of Gold Coast Advocacy (GCA) she provided potent independent advocacy to people with disability who were disadvantaged and living on the fringes of society. Following her time at GCA she managed the Community Enablers project, where she worked with people with disability and their families to build their capacity to direct their own lives.  Josey works as an independent consultant helping people to build great lives through planning.
Articles for CRU
Video for CRU
Chairperson of the Finance and Business Development Sub-Committees
(Finance Chairperson)
Sherryn has worked for more than 16 years in the community sector in administration and finance management roles.  She has worked at Micah Project Inc. since 2007 and her current role there is as Organisation Services Manager.  Prior to that she was Finance Manager for the Mamre Association.
As well as being Treasurer on the CRU Board of Directors, Sherryn is the finance volunteer and treasurer at the Langri Tangpa Centre, a non-profit centre for Tibetan Buddhist meditation and teaching in Brisbane.
Along with this knowledge of community sector finance and governance, Sherryn brings her experience as older sister to Marisha. She is actively involved in holding the vision for Marisha to enjoy a full rich life in community, and supporting a model of self-directed support.  In the past, Sherryn has also contributed to the Pave the Way Implementation Group, as a member of the Mamre Governance Board and has written and presented on her experience as a sister for a number of organisations including CRU, Mamre and Belonging Matters.
Matt Stone has worked in the disability sector for more than 25 years.  After resigning from his job as a bank teller, Matt became a support worker in 1989.  He never returned to banking, but has become increasingly interested and passionate about people with a disability having good and ordinary lives.
Most recently he worked for 10 years in a small family support program, hosted by a large organisation on the southern Gold Coast.  He continues to work with people and their families interested in self-direction & self-management and implementing the One Person at a Time approach.  Social Role Valorisation (SRV) has been a major influence on Matts work and his thinking.
Matt first joined the CRU Management Committee (now Board of Directors) towards the end of 2009. He served as President from 2011-2014. He also serves as Chairperson of a small collective in the Gold Coast called Believe In People.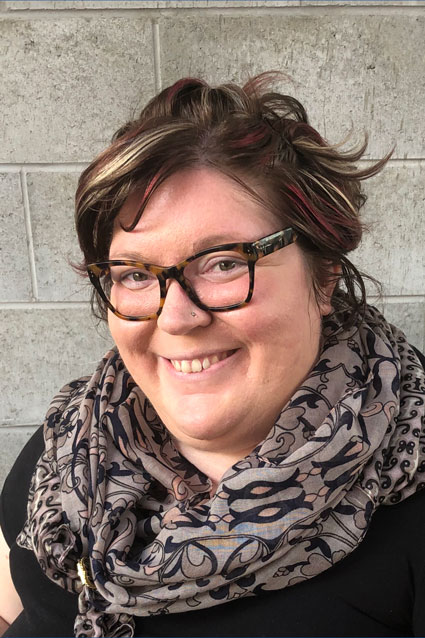 Narissa Niesler (nee Wilson) is a leader, designer, manager and someone who is passionately focused and committed to inclusive communities for people with disabilities. For the past decade professionally, Narissa has led highly productive teams within the IT sector and founded a small web and graphic design business.
Having grown up in the mining town of Mount Isa, Narissa has experienced rural and remote living first-hand. She is now based on the Sunshine Coast and advocates and manages her own supports and services which she has been self-managing since 2009.
Narissa has been a member of CRU's Leadership Development committee since 2015 and regularly writes and presents, for CRU and other agencies, about her experiences as a young professional woman with disability.
Gerhard Tromp has been involved in the lives of people living with disabilities since 2012 when he started as a support worker. Since then he has been working with Homes West, Open Minds, and Staffing Options.
Through this work Gerhard has developed an interest in promoting good lives for people living with disabilities. He first came to CRU for information about Circles of Support and undertook CRU's Facilitation Training to help with his contribution as a Circle member. He also completed the Deep Quality Through Optimal Individual Service Design (OISD) course.
In his free time, Gerhard enjoys aqua scaping (creating planted aquariums), playing basketball, and has recently started learning the trumpet.
Articles for CRU
Video for CRU
Luke O'Sullivan became a member of CRU's Management Committee (now Board of Directors) in October 2015.
After studying Visual Arts in Sydney, Luke went on to become a facilitator and coordinator of art, performance and numerous other programs, with adults with disabilities at Studio ARTES Northside Inc.  Luke worked there for a number of years until deciding to travel and continue working with people with disabilities overseas.
Since returning to Australia, Luke has worked for a variety of organisations in support and facilitating positions.  More recently, Luke has been involved in working in self-managed support and completing his studies in Disability Inclusion at Griffith University.  He  is keen to learn more about how to improve the lives of all people, both with and without disabilities.
When not at work or studying Luke enjoys watching a good movie, finding the perfect coffee, and helping a friend self-build his house.
Articles for CRU
Video for CRU