DATE CLAIMER: Inspiring, Connecting, Acting for Change: Three Events to mark three decades.
October 26 @ 9:00 am

-

October 27 @ 5:00 pm
Event Navigation
This year CRU celebrates its thirtieth anniversary and we invite you to join us on the 26 & 27 October at the Brisbane Convention and Exhibition Centre for three events to mark three decades. You are welcome to join us for one, two or three of the events.
The first is a workshop on Friday 26th with Norman Kunc and Emma Van der Klift from British Columbia, Canada, who run Broadreach Training and Resources.  The second event is a dinner that night and the third event is a forum on Saturday 27th where local speakers will assist us to take stock and to focus our efforts for change now and into the future.
Please save the date – more details will follow soon.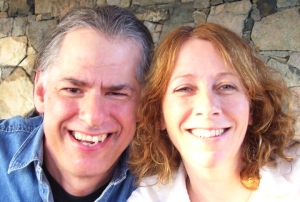 Although Norman Kunc and Emma Van der Klift are well known speakers and advocates within the disability rights community, they prefer to think of themselves as modern day storytellers, continuing the long held tradition of using humour and narrative to initiate self-reflection and social change.
Norman and Emma travel extensively throughout North America and abroad providing in-service and training in the areas of inclusive education, employment equity, conflict resolution, and other disability rights issues. Norman and Emma have a book , several journal articles, and three book chapters to their credit. They also have developed and operate "Conversations that Matter," an online values training platform consisting of over 120 videos of conversations with the leading voices in the field of community living and disability rights.
Born with cerebral palsy, Norman Kunc attended a segregated school for children with physical disabilities; then, at the age 13, he was integrated into a regular school. From there, he went on to complete an Bachelor's degree in Humanities and a Master of Science degree in Family Therapy. In his undergraduate years, Norman wrote a book about his experiences of going to a regular school. This book catapulted him into a career as a speaker, writer, scholar and advocate.
Emma Van der Klift is a neurodivergent speaker, author and activist. Recently diagnosed as Autistic,  she has embraced the diagnosis with a sense of relief, recognition and confirmation. Although she worked in the non-profit sector supporting individuals with developmental and intellectual disabilities for many years, like many other autistic girls and women, she did not recognize her experience as represented in the common societal narratives. Since discovering a supportive and vibrant community of other autistic adults and allies, she has become an active member of the Neurodiversity movement.   Emma holds a Master's degree in Conflict Analysis and Management from Royal Roads University and was certified as a mediator and negotiator through the Justice Institute in Vancouver. She sometimes wonders if she might be the only autistic mediator!
When Norm and Emma aren't working, they enjoy cycling, good food, chess, and discussing esoteric books on post-modernist theory
Related Events